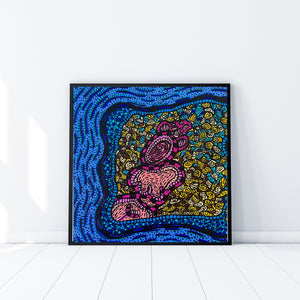 Original Acrylic Painting

Size: 8"x 8"

Materials: Acrylic on Canvas

This Painting is part of "Identidad Collection"

This piece is ready and available for purchase.

This piece will be ship by usps.

All paintings, prints, and products are final sale.

Please email us at susanacachostudio@gmail.com with any questions or concerns about your purchase.